When I was a kid, I sat and watched the 30 minute ad run by Lyndon LaRouche during the 1976 presidential election. I don't remember much about it, but I seem to recall he accused just about everyone of being in a conspiracy of some sort. I also recall my mother laughing and calling him a nut. LaRouche was a crazy Marxist, but I see he has been retconned into a crazy right-winger and anti-Semite. His wiki page reads like it has been heavily edited by one of his followers.
Anyway, I bring this up because it is what comes to mind when I read these paranoid postings about how the Russians are coming to take us away.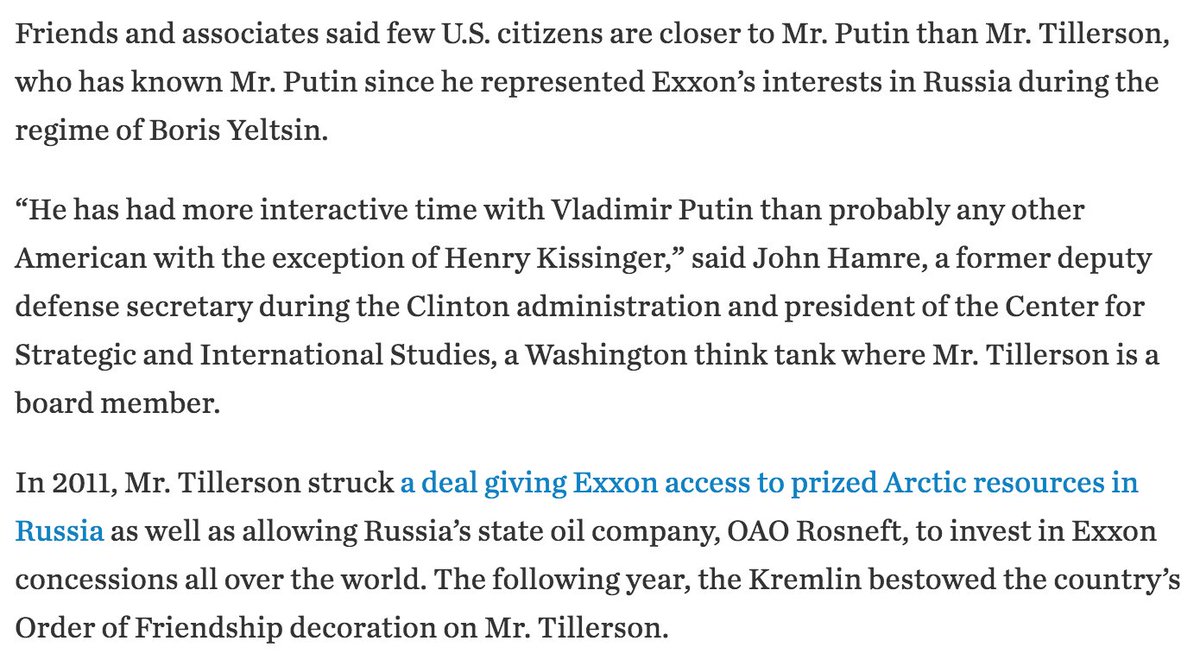 I saw that on Sailer's blog over the weekend, but it is hardly unique example of the genre. John Derbyshire pointed out that a segment of the ruling class has gone around the bend with regards to their paranoia over the Russians. Jennifer Rubin is a very nasty old woman to begin with, so her paranoid ramblings about Russia and Trump sound particularly vile and un-American. As soon as you hear people talking about dual loyalties like that, you can be sure their loyalties are not with you.
The upside to believing in conspiracies is the same as the belief in magic. There is no end to how you can use a conspiracy theory to explain things. Progressives are now telling one another that they did not actually lose the elections. No, it was Russian hacking. Somehow, Russian hackers made their candidate into a crook running a shakedown scheme from the State Department. They also tricked John Podesta into writing all those e-mails that proved to be so embarrassing.
The neo-cons have decided that their rejection by the American people has nothing to do with losing wars of choice and flooding the nation with hostile foreigners. No, "invite the world and invade the world" is a great policy. It's those damned Russians and their schemes to re-patriot their Jewish emigres. You see, the Russians have teamed up with Trump to engineer a silent coup to seize control of the US government in the cause of restoring the Czar to the throne.
That is the worrisome thing about this tribal paranoia about the Russians. The one thing Jews should always try to avoid is elevating the idea of divided loyalties into the public discourse. The heart and soul of Western antisemitism is the claim that Jews are disloyal. They put the good of the tribe above all else and will sell out their country if it is good for the Jews. The fact that it is pretty much exclusively Jews ranting about the Russians and leading the opposition to Trump is not good for the Jews.
But, that does not seem to be sinking in with the neo-cons. This tweet from the increasingly deranged David Frum is a sad example.
Maybe it wasn't tactical, but I still don't understand why Hillary never said: "Take off that pin, it's not your flag, you Putin stooge." pic.twitter.com/TDfk0sgZ9M

— David Frum (@davidfrum) December 10, 2016
Is there anything worse you can say about a president than he is a traitor? Critics of Obama used to say that his Muslim sympathies led him into foolish policy choices like the Iran deal. That's not really the same thing, but his defenders were appalled by it nonetheless. Protestants used to make these arguments against Catholic politicians, claiming they would be taking orders from the Pope. At least the motivation there was spiritual.
Frum is saying that Trump and his team are actually foreign agents, on the payroll of a foreign government. That's the only way to read what these people are claiming. They truly believe that Trump and his people are foreign agents, working with a hostile government against the interests of America. It is the one thing that can still get you hanged in this country, thus making it the worst possible crime. Accusing the next president of this is more than a little over the top.
Never mind the absurdity of the claim. Think about where that leads. What limits are there on what you can do to stop a traitor from harming the country? Obviously, you can say anything horrible about them you like, in an effort to damage them. Would Frum and his coreligionist be wrong to conspire to harm the Trump administration? Would they be wrong to cook up a plot to take the guy out before he could get into office? Maybe run a straw candidate in one state? Or something more?
It's not hard to see how this gets out of hand. These unhinged anti-Trump people, by raising the divided loyalty topic, open the door to a lot of very bad thoughts. These sorts of claims have a way of washing back on the people who first raise them. That is the lesson of history. Team Trump looks like a grab bag of American types, that hardly fits the model of a conspiracy. The people leading the charge with this Russian conspiracy nonsense, on the other hand, have a lot in common.
That brings us back to LaRouche and his nutty followers. That should be the destiny of people like Frum, Rubin, Stevens and so on. Most Jews in America, probably 99%, think these conspiracy fantasies are nuts so they should go on the offensive. Marginalizing the anti-Trump loons is one thing that would clearly be good for the Jews and it would be good the country. Once you start down the road of divided loyalties, you end up with mob rule and the majority examining every minority for signs of disloyalty.
That would not be good for the Americans.