If you conquer a people and wish to eliminate them, the classic way is to kill all the men and marry to women off to your males or sell them off into slavery. This was the favorite way of solving tribal conflict in ancient times. Alternatively, you could just slaughter everyone you found, which was another way to eliminate problem populations in the ancient world. This was fine for small populations, but it usually included driving off a large portion of the defeated population, as mass murder is difficult to execute.
An alternative to mass murder is to do something a bit more subtle, something the English employed at times on their island. Instead of slaughter, they would simply ban the cultural expression of the conquered tribe. People want their descendants to remember them and they can only do that through language and culture. If you ban that language and culture, you erase the memories of the people and their connection to their past. This leaves them with nothing to fight for and no reason to fight you. More on that here.
In modern America, we see that happening as America's alien ruling class works to solve the problem of numbers by flooding the country with foreigners, pitting groups of whites against one another and replacing white culture with garbage culture. The latter effort has been with us since the 1960's, when black ghetto culture was sacralized by Hollywood and the media. Today, blacks are treated as objects of worship. Whenever a black gets upset, a pogrom is launched against whites in the name of anti-racism.
The old way of pretending that non-whites could function in a white society was to recreate the white shows, but with a black cast. The Jeffersons were a black version of All In The Family. The point of the gag was not to replace whites, but to supplement them with the newly included blacks. The audience was expected to see that blacks could do all the same stuff whites did, in terms of functioning in society. That still maintained their black identity, but fit it into the greater culture, alongside the white culture it emulated.
The new weapon in the culture war on whites is to erase whites from the past entirely, as if white people are the alien visitors and the foreigners were always here. The Cheddar Man hoax is an explicit example. Recasting King Arthur as an African is another example of blackening the past. Television shows from the past, which stared whites are being recast to exclude whites. The show Magnum P.I. no longer has white men in it, instead using a Latino, who presumably swam over the Rio Grande into Hawaii somehow.
The point of these efforts is to erase history, by retelling it in a million small ways to exclude whites. It's easy to write-off television as gutter culture, which is certainly true, but the war on whitey is a total war. Our alien elite is now taking the very basics of white America and vulgarizing them in such a way as to make them alien to us. Nothing says "white America" like Norman Rockwell so those images are now being turned into propaganda posters for degeneracy and white genocide. That's the right word for it.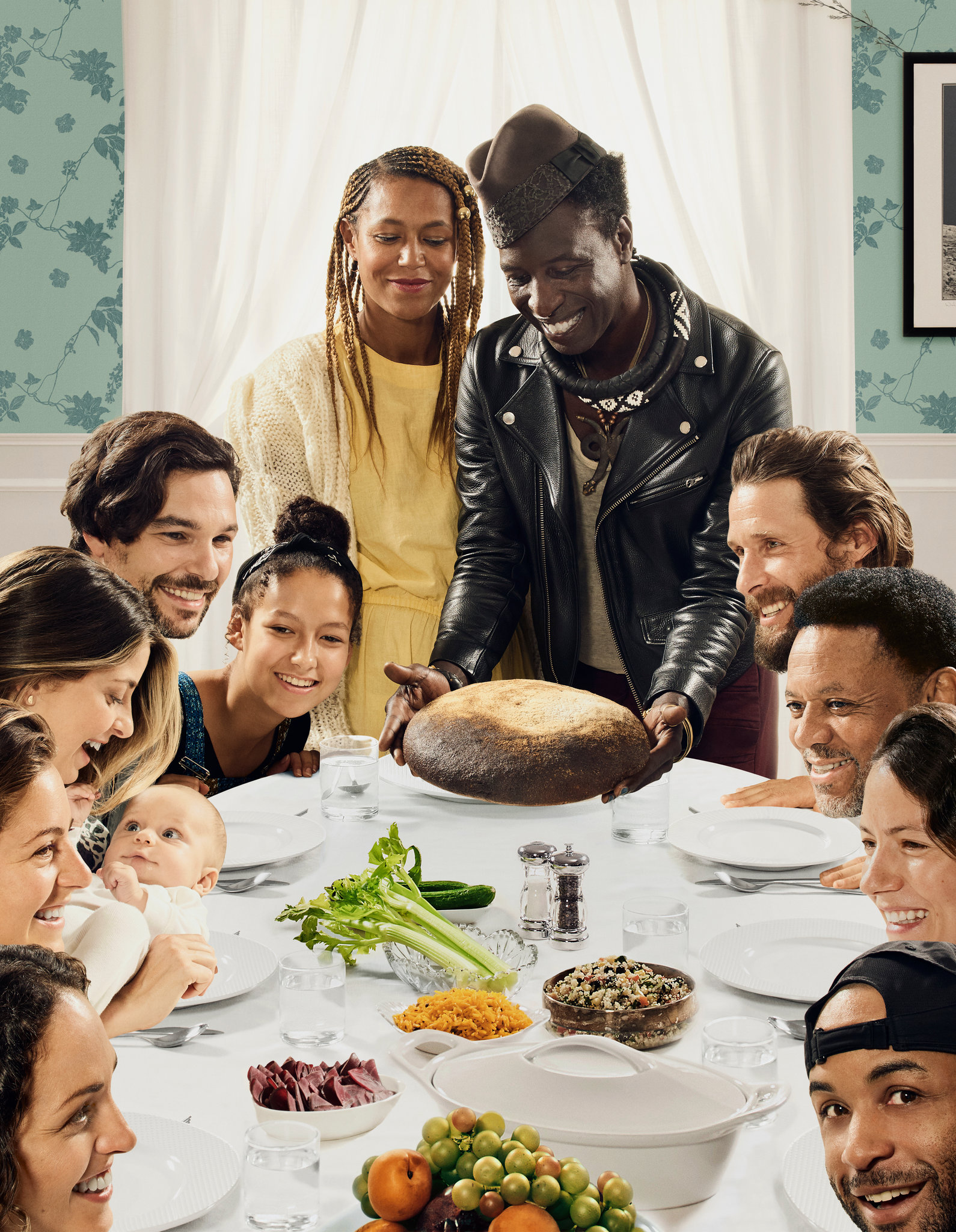 The alt-right buys get grief for throwing that phrase around, but this is exactly what is happening. The culture war today is about the alien over-class otherizing white males, divorcing them from their past and pitting them against white females, who are encouraged at every turn to support Team Brown. Rather than kill all the males, as conquerors did in the ancient world, the modern conqueror un-persons the males, cutting them off from their past, their present and their future, by making them strangers to their own women.
It is tempting to excuse this stuff, as you see with older commentators like Steve Sailer, who still cling to the hope that this can be peacefully resolved. Chuckling into your sleeve about it being an example of "cultural appropriation", turning the language back on the Left, probably feels comforting, but it is sadly mistaken. It's not harmless agitation. The current American ruling elite does not simply hate old white America. They are defined by their hatred of white people. It is literally who they are why they exist.
There can be no reconciliation with people are are trying to murder you. There can be no peace with people who repeatedly say there can be no peace. This is the ultimate red pill, as the cool kids put it. The Armenians could not believe the Turks would actually murder them, even as the Turks were murdering them. Armenian leaders were sure there was someway to resolve the problem. The lesson of history is you either fight to the last man or you submit as the last man. There's no peaceful solution to genocide.