One of the many harms inflicted on us by the hive minded lunatics running our society is the binary world view. Everything is either all good or all bad. As such, everyone must either fully embrace something or completely reject something. Indifference, ambivalence and moderation are not permissible in a world run by zealous fanatics. The only things that matter, that can matter, are those things that require a moral position. Everything else falls outside the set of things that exist, at least to the hive minded.
The most obvious example is homosexuality. Like all normal men, I am mildly intolerant of homosexuals. I get that they cannot help themselves and I get that it is "natural" in the same way schizophrenia is natural. I'm fine with them doing what they must, just as long as they do it in private. Of course, that makes me a monster. In the hive, you must either fully embrace homosexuality and what comes with it, or you are a homophobe and not fit for decent company. There's no room for indifference or mild intolerance.
Hive mindedness is much more of a female attribute, than a masculine one. That's not to imply that all women are howling at the moon zealots. It's just that the fairer sex is much more inclined to deal in absolutes. The reason is that men have ways to arbitrate disputes that do not require a transcendent set of rules. One chimp squares off with the other chimp and the winner is the one who was right about where to find the best bananas. Women don't have that so they look for a set of rules to figure out winners and losers.
It's why it was no accident, that as soon as the girls got the vote, and the boys were off fighting the Kaiser, the girls banned alcohol and prostitution. To quote Judge Roy Bean, "Drinking and gambling and whoring were declared unlawful. All those things which come natural to men became crimes." Morality, at least in the modern age, is the set of rules the girls use to control the boys, which is why the prim-faced moralizers of today are running around trying to stamp out anything that smacks of masculinity.
That came to mind reading this teary-eyed tantrum on National Review the other day. It is supposed to be a take down of Mike Cernovich, but it reads like a fit of jealously by one girl toward another, after the latter stole the former's guy. The only thing the writer did not do is call Cerno a "doo-doo head" and claim he had cooties. National Review calls itself the flagship publication of conservatism, yet it routinely publishes articles that would be rejected by Ladies Home Journal for being less than serious.
The primary complaint in the piece is that Cernovich is a brute. There are a lot of ways to dismiss Cerno, I've done it a few times myself, but attacking his excessive masculinity is strikingly bizarre. Why would the writer latch onto that, rather than the fact that Cerno's book is generally awful? Or, why not do the point and shriek about Cerno being associated with alt-right figures? The reason is the writer of that piece is a boy named Ian Tuttle, who appears to have spent his youth with his underwear over his head.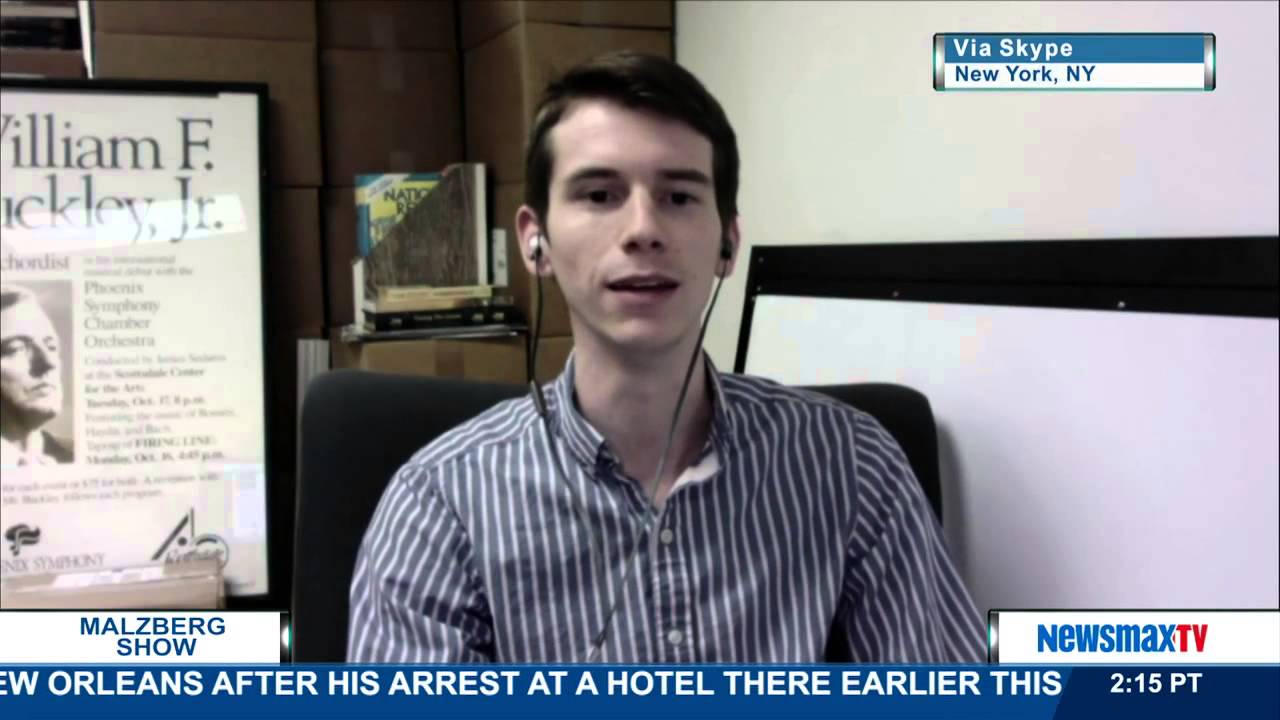 Calling him a boy is mean, but it is not inaccurate. He popped out of college two years ago and landed at National Review. He should be working at his local newspaper or maybe a TV station, covering girl's softball games or perhaps the local crime beat. Maybe in a dozen years, after having lived in the world for a while as an adult, he could think about writing opinion pieces for adults about adult topics. At that point, he would not be bawling about how a guy like Cernovich is a brute.
That's not the world of elite opinion journalism these days. Rich people send their not-so-bright off-spring to college to major in journalism. Then those boys and girls find their way to the big news sites or the elite journals of opinion. There they type out the approved messages and show up on approved TV shows to repeat those messages. It is cheap content from people, who are happy for the job and will not make any waves by asking the wrong questions or thinking the wrong thoughts.
What's nuts about this is that there are still some adults working at National Review. The guy approving these posts is Charlie Cooke, but he's a ridiculous poof-berry too so perhaps he is the one who commissioned it. Even so, you don't have the dorks write the articles ranting about excessive masculinity. You leave those to the lesbians or the more masculine writers on the staff. Otherwise, you defeat your own purpose. A squealing tantrum from a ridiculous poof-berry convinces no one.
All joking aside, that's one reason Buckley Conservatism is circling the bowl. It is chasing an audience that is locked up by their masters on the Left. Liberalism is the secular religion for the girls, mostly single white girls. They try to cobble together a coalition of hues for political reasons, but it is mostly a religion for cat ladies and the women who intend to be cat ladies. Buckley Conservatism is trying to fish in those waters, but that hole is all fished out and take that however you like.