Ralph Waldo Emerson said "When you strike at a king, you must kill him." We are all familiar with it and its meaning. When you challenge authority, you better win, as authority cannot tolerate challenges. It's why the people in charge are so ruthless in dealing with challenges to their power. They instinctively know that to do otherwise means being displaced. In all probability, they got to where they are by subverting or knocking off their predecessor.
That's what we see going on with the Trump administration. The rules of the game, as designed by the political class, were supposed to prevent a guy like Trump from winning the Presidency. Instead, both parties would hire approved actors to put on a show, pretending to be bitter rivals. The voters would re-enact these mock battles among themselves, getting into arguments on-line and with friends. Then one candidate would "win", pick a staff from the political class, and the party would keep going.
Trump was supposed to have his vanity run, then bow out in the primary, before he became too much of a distraction. The political class was so sure this would be the case, they never bothered to address Trump until it was too late. They thought they had it gamed out in the general election, but then those idiot voters did the wrong thing and voted for the wrong candidate. This challenge cannot stand, which is why they have been going berserk. The threat must be addressed, by any means necessary.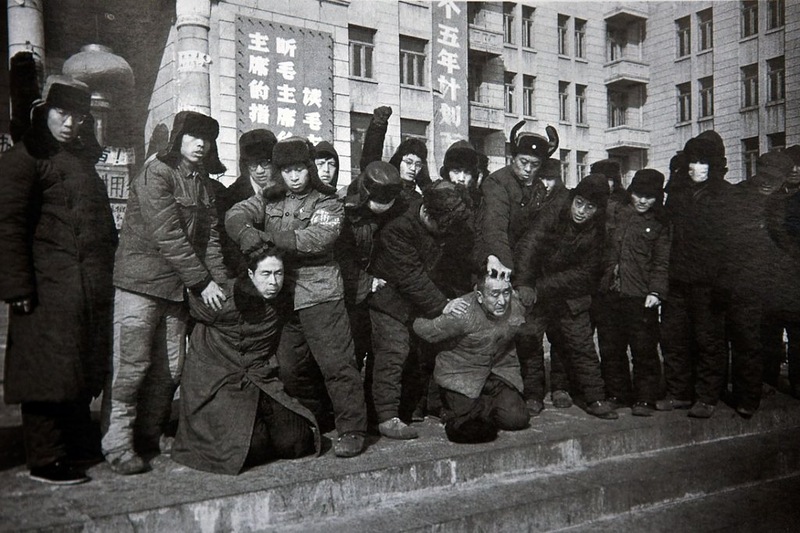 There's another expression that is useful now. It is an old Chinese idiom. "Kill the chicken to scare the monkey", which refers to making an example out of someone in order to threaten others. This was a popular aphorism during the Cultural Revolution where Chinese officials would routinely make an example of a deviationist to remind anyone else with heretical ideas that there are consequences to challenging authority. The college professor paraded around school and forced to confess to made up crimes let the other professors know who was really in charge of the school.
That's what we are seeing with the coordinated assault on various dissident websites, like the Daily Stormer and now Stormfront. Neither of these sites are a great threat to the established order. The Stormer is a satirical site, the suppression of which proves just about every point the proprietor ever made about the ruling class. Stormfront is an old White Nationalist site that was content to mind its own business. But they both contain the word "storm" which is now a trigger word for the ruling class, so they were targeted.
What the registrars have done in both cases is steal the domain from the rightful owners, thus shuttering their sites. It's brazen and illegal, but that's the point. The message being sent is that the people in charge are not constrained by the law. They can do as they please. If you are a trouble maker out there, who has invested time and money in his site, you might want to watch what you say. Otherwise, a big tech company will steal your property and shut you down. That's the message being sent with these acts.
It's why they are picking on these two sites. Small guys operating on the fringe are easy for everyone else to dismiss. This encourages others to think, "well, they were asking for it. As long as I don't do what they did, I should be OK."  If they went after a bigger name or a site with deeper pockets, they create a sympathetic martyr and find themselves in court defending the indefensible. The one thing the people in charge have, or at least they think they have, is moral authority. Stormer and Stormfront are safe chickens to kill.
There is a corollary, of sorts, to that Chinese idiom. If they set out to scare the monkey, they better scare the monkey. Otherwise, they risk pissing off the monkey and the rest of the monkeys. That's the delicate balance authorities must strike in times of crisis. There is a risk of squandering their moral authority and legitimacy. Make an example of the wrong guy and they risk a rebellion. It's not always easy to know, as the reason a crisis exists is the rulers have lost touch with those over whom they are rule.
After the election, I made the point that Trump was a warning shot to the ruling class. They had to reform and Trump was that opening for them. If not, the next guy was not going to be as easy to deal with as Trump. That's the lesson of history. The people challenging the old order start out hoping to work with the old order. They become radicalized or replaced by radical elements, only when the old order refuses to cooperate. The whole point of popular government is to accommodate this reality about human society.
The people who rule over us are sending a message of their own and have decided to make a few examples, to kill some chickens. The question they don't know, what no one knows, is if it will scare the monkeys. The evidence so far is that all the ruling class has done so far is piss away their moral authority. "Attacking Nazis" rings hollow when you're simultaneously trying to erase the Founding Fathers from the public square. It just makes the "Nazis" a useful tool for those wishing to gain the moral high ground defending speech.
For now, we just have a few dead chickens and a troop of increasing angry monkeys.