Note: The following is green door content. I am posting here as a reminder that you can support my efforts with more than just your pithy comments on the site. You can sign up for a green door account here or here. I am just shy of 700 subs and it would be nice to push through that barrier by the end of summer.
---
Can a movie be art? It probably depends upon your definition of art. The general definition is "something created with imagination and skill that is beautiful or expresses important ideas." There are a lot of subjective words there. What is beautiful to one person can be silly looking to another person. Important ideas are not always easy to define and often take a long time before they are seen as important.
Using this general definition, even allowing for variations of taste and perspective, movies can be art in the same way a pop song can be art. It is unlikely that anyone will be performing Madonna songs a century from now but lots of people thought the songs were beautiful at the time. Some people even say that she was a culturally important figure at her peak. But is Madonna in the same club as Beethoven?
Another way of looking at art is that it is something that holds a mirror up to the society that created it. Greek statues speak to the nature of the people who created them in ways that their graffiti and pornography does not. The Greeks had graffiti and crude art produced for the masses, just like this age. They had pornography too, but what stood the test of time was their sculpture, literature, and architecture.
When you look at it this way, pop songs are not art because they do not speak to the nature of the society that produces them. The reason no one thinks about the pop songs of the 19th century, and they did have pop music, is the same reason no one will talk about Madonna songs in the 22nd century. This sort of crude entertainment has nothing important to say about the people who produced and consumed it.
That brings us back to movies. Most films are made for the same purpose most popular music is made, which is profit. You get a decent script and some famous actors, have it made by a competent director and profit! The only films made for reasons other than profit are the small projects by famous stars and directors. The studios let these guys do pet projects as a way to keep them happy.
This is probably why studios are fine with ruining their franchises by making unnecessary sequels and reboots. Star Wars is a punchline now, but it made billions for the studios, so it is all good. The Indians Jones franchise has ended with the thud, because the studio views it as a profit vehicle, not a work of art. You do not reboot Mozart or remake a Da Vinci painting. You can reboot a movie franchise.
This brings us to the classic Disney film, Snow White and the Seven Dwarfs, which is number fifty on the AFI top-100. There is no need to summarize it or even offer a critique, as everything that can be said about this has been said. Not only is it the greatest animated film of all time, but it is also based on a German fairy tale by the Brothers Grimm, thus tying it to the soul of Western man.
Does this film have something important to say? Does it hold a mirror up to the society that produced it? Is it beautiful? The answer to the first question is no, but the second and third questions are not obvious. It does feel like a statement of some sort, but that is mostly because we view it from the perspective of this age. It reflects what we have come to view as a better, more decent age than our own. But is it art?
Probably the best argument for it being a work of art is the response to the news that Disney plans to vandalize this film. They wanted to reimagine it by making it diverse and vulgar, like everything else. Instead of Snow White and the Seven Dwarfs it is going to be Nonwhite and the Seven Diverse Weirdos. People were not outraged or offended as it is too late for that now. Instead, everyone laughed.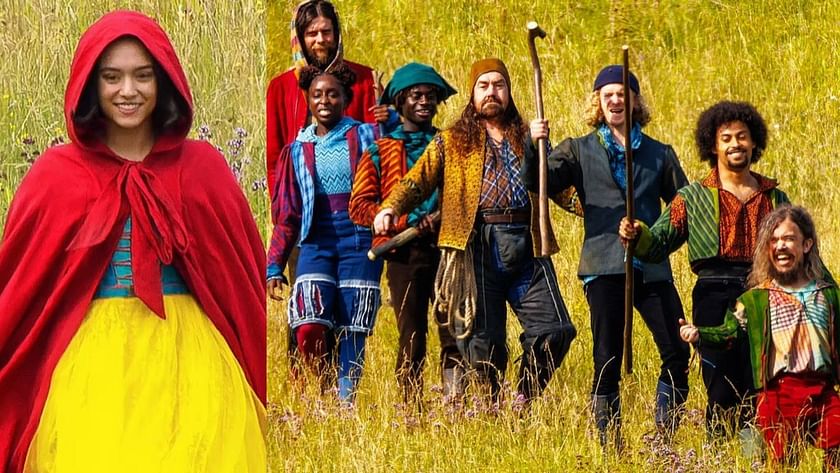 Vandalizing Star Wars makes people angry because you are destroying a part of their childhood, but once those people are gone, the film, the remakes and the outrage around those remakes are forgotten. When someone says they want to improve on Beethoven or paint a better version of the Mona Lisa, you laugh because you know the person doing it is an idiot and he and his work will soon be forgotten.
In other words, a work of art cannot be remade, rebooted, or even vandalized, as it has deep roots in our cultural consciousness. The Hanging Gardens of Babylon are still with us, even though they are long gone, because they made such a deep impression on the people of that time that the memory of them has been preserved. Art not only stands the test of time, but it also transcends time and place.
The one issue with this line of reasoning is that unlike any other form of art, film has to be seen to be appreciated. We can appreciate the Colossus of Rhodes from descriptions and drawings. We know it existed and we can imagine what it was like seeing it at the time. You cannot do that with a film. Once Snow White and the Seven Dwarfs is gone, all we have left is the fairytale on which it is based.
That is the reason to watch this film. Given the age in which we live, it could soon be condemned for heresy. They removed Song of the South and now hardly anyone remembers it existed. If you want to see it, you have to watch it on a weird website or download it from the Chinese. Snow White and the Seven Dwarfs is a great film, but it is also a reminder that we have to fight to keep our art.
---
If you like my work and wish to kick in a few bucks, you can buy me a beer. You can sign up for a SubscribeStar subscription and get some extra content. You can donate via PayPal. My crypto addresses are here for those who prefer that option. You can send gold bars to: Z Media LLC P.O. Box 432 Cockeysville, MD 21030-0432. Thank you for your support!
---
Promotions: We have a new addition to the list. The Pepper Cave produces exotic peppers, pepper seeds and plants, hot sauce and seasonings. Their spice infused salts are a great add to the chili head spice armory.
Above Time Coffee Roasters are a small, dissident friendly company that roasts its own coffee and ships all over the country. They actually roast the beans themselves based on their own secret coffee magic. If you like coffee, buy it from these folks as they are great people who deserve your support.
Havamal Soap Works is the maker of natural, handmade soap and bath products. If you are looking to reduce the volume of man-made chemicals in your life, all-natural personal products are a good start.
Minter & Richter Designs makes high-quality, hand-made by one guy in Boston, titanium wedding rings for men and women and they are now offering readers a fifteen percent discount on purchases if you use this link. If you are headed to Boston, they are also offering my readers 20% off their 5-star rated Airbnb.  Just email them directly to book at sales@minterandrichterdesigns.com.
---